Your First Flight
What to expect on your first, aka "demo", flight.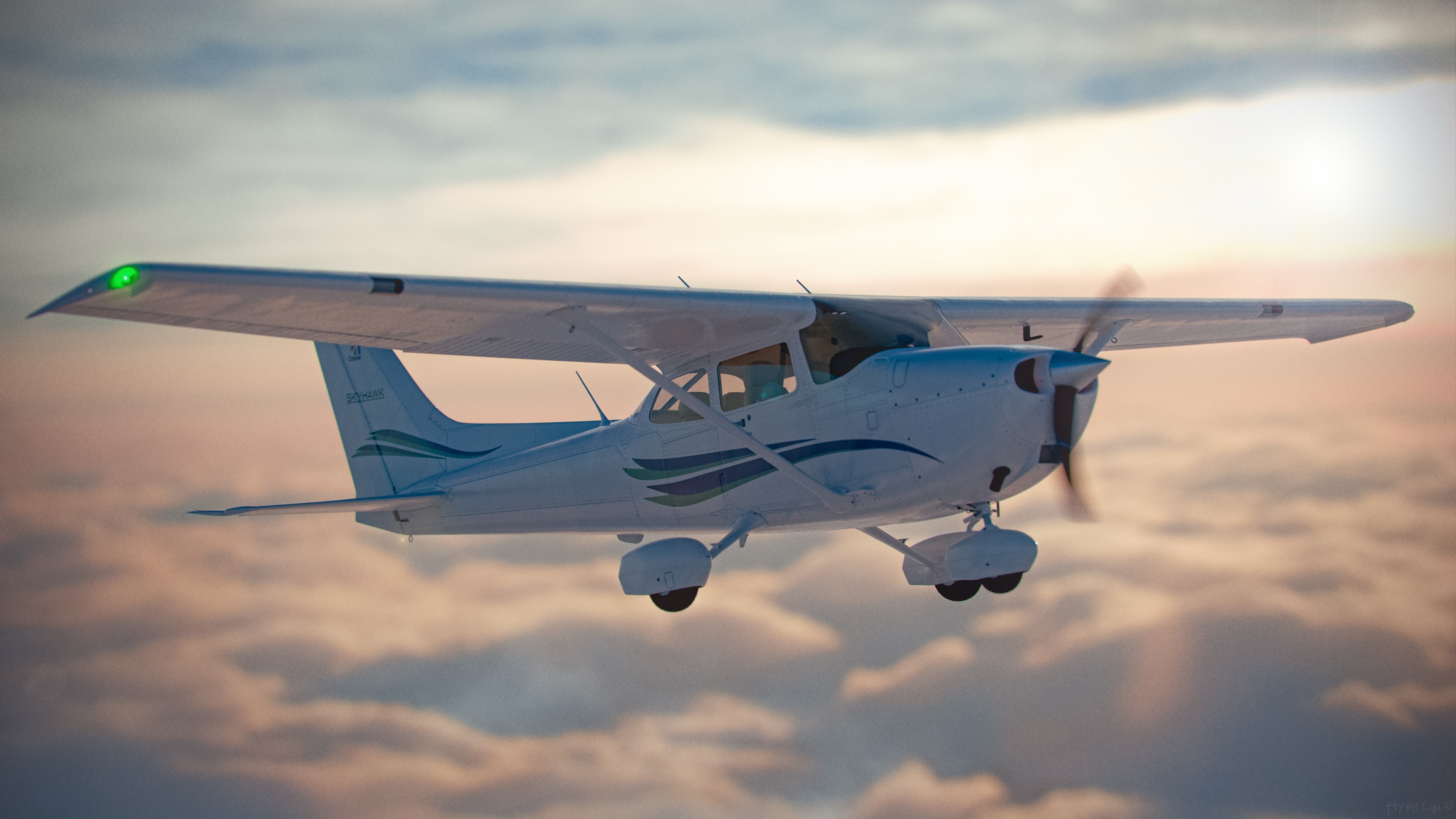 Congratulations on your decision to become a pilot! Flying is one of the most rewarding hobbies that you will pursue. It offers you a unique perspective (literally) on the world.
Flight training is unique in a few ways from learning to drive.
You will fly the plane from your first lesson. Most students take off and perform basic flight maneuvers, and some are even able to land the plane on their first flight! Your instructor will be there to guide you, support you, and make sure that you are safe.
You fly the plane on your own before you get your pilot certificate! In fact, the act of soloing the plane, i.e. flying the plane by yourself, without the instructor onboard, is one of the major milestones in a pilot's training.
So, what can you expect during your first flight?
Introductions
Our first meeting is a chance for us to get to know each other. During your flight training, you and I will be working closely - physically and mentally. It is imperative that we are able to work together as a team, and that we understand each other.
On my part, I like to know a student's motivation in learning to fly and answer some basic questions:
What piqued your interest in flying?
What are your goals? Are you looking to fly for recreational purposes or are you thinking of an aviation career?
What can I do to support you in the pursuit of your dream?
On your part, you should make sure you are comfortable with me – my approach to teaching, my background as a flight instructor, and whether you feel that I will help you reach your goals. This is your time to clarify your doubts and I encourage you to ask me as many questions as you need to feel comfortable that I am the flight instructor for you.
Flight Overview
This flight is your chance to have fun while doing as much or as little of flying as you want.
You will join me in a preflight check of the aircraft where we make sure that the aircraft is fit to fly (airworthy). After that, we will start the engines, get the weather, and taxi out to the runway. We conduct a check of the engine and the flight controls, and then we get our departure clearance and we're off to soar in the sky!
I generally take students to the Long Beach area for the demo flight. It is a short (15-20 minute) flight. Perhaps, more important, the air is cooler than further inland and turbulence is minimal. It is also scenic and a lot of fun to see the ships in the harbor during our flight.
You will get to take off the aircraft, level off at altitude, and fly us to the our destination and back. I will always be there supporting you, communicating with air traffic control (ATC), watching for other traffic, and making sure that we have a safe flight. I will take the controls during our approach and landing.
At the end of the flight, I will sign the first entry in your log book, and you are on your way to becoming a pilot.
Attire
You should wear comfortable clothes and closed-toe shoes. A baseball cap is acceptable, but it can obstruct your vision of the sky above you. Sunglasses are a good idea, especially here in Southern California where the sun can get really bright.
Make sure your sunglasses are not polarized. The filter in polarized sunglasses can make screens hard or impossible to read.
Passengers
I encourage you to bring a friend or family member with you for your demo flight.
For safety reasons, I will need the weights of all members of your party so that I can run a weight and balance calculation and ensure we will be safe. The aircraft is a 4-seater, meaning that it can seat the pilot (you), the instructor (me), and two more people in the back. Given the maximum takeoff weight of small training aircraft, you can typically only fit one passenger in the plane – not two.
Please check with me if you are planning on bringing additional passengers to the demo flight.
Flight Scheduling
If you are already a member of AACIT, you should schedule the aircraft and add me on the instructor line in the scheduling screen in our scheduling system, ScheduleMaster.
Our normal training schedules are 3 hours long and this is, conveniently, the default duration in ScheduleMaster.
If you are not a member of AACIT, I would have scheduled the aircraft when we established our appointment.
Cost
You will be billed for actual aircraft usage (around 0.7 hours) as well as my time (around 2 hours). You should plan on paying about $200 for the entire flight.
What to Bring with You
A pilot log book.
A small spiral-bound notebook and pen.
A way to pay me - I take cash, check, Venmo, and Zelle.
And, of course, your enthusiasm!
For a more detailed look at the most essential things you will need during your training, check out my article.
I look forward to the pleasure of guiding you on your aviation journey.
Back to top